Creative Ideas for Monetizing Your Home, Home Design, and Home Improvement
Creative Ideas for Monetizing Your Home, Home Design, and Home Improvement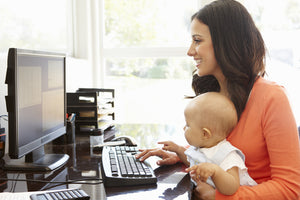 Creative Ideas for Monetizing Your Home, Home Design, and Home Improvement - When you think about using your home as the basis of a money-making venture, you probably think about renting it out as an Airbnb or long-term rental. But there are ways you can make money off your home online, too. Here are some ideas for monetizing your home while keeping the majority of your activity in a digital space.
Start a home improvement website.
If you enjoy interior design and home improvement, you may find it both lucrative and personally satisfying to document your projects in videos, photographs, or informative blog posts. Use your images to inspire others to embark on their own home improvement projects. Or, share your journey so your followers can get tips and ideas. Go ahead and document projects that didn't turn out quite as you'd hoped, too — audiences usually appreciate vulnerability and honesty in storytelling. Plus, this can be a helpful warning of "what not to do when updating your home."
If you're not familiar with home staging for the purpose of photographs, check out Home Staging Warehouse for helpful ideas and a wide array of staging props.
Monetize your blog or site.
There are several ways you can monetize a blog or website. One is affiliate marketing. With this model, you earn a commission from every sale made through a link on your site, whether it's a product you recommend or a book you reference. You can also write reviews with affiliate links. Another way to monetize is to create subscriber-only content. Some bloggers use Patreon to allow supporters to access specialized content or services while leaving other content available to the public.
Sell digital products.
If you have something digital to offer for sale, you can run a business out of your home without needing much more than a desk and a computer, as well as good internet access. You don't need to have a warehouse or storage area filled with merchandise, as well as worry about packaging and shipping. You just need to set up a way for customers to purchase and download your product.
One great thing about this option is that it allows you to set up a passive income stream, which means you can earn a profit even when taking time off or focusing on building a new venture. Some digital products that you could sell online include themes and templates, eBooks, and audio content. You could even create art prints from photos of your home design and offer them for sale digitally.
Offer a class.
Once you have followers excited about your home improvement ideas and projects, consider offering courses or workshops on the topic. There are different ways to set up online classes. You may opt for a model where you meet live via video conferencing, or you may create a downloadable course that people can pay to access at any time. You may want an interactive model, or simply allow the student to study the material and follow prompts or assignments on their own terms.
If you are using your home as a stage for your classes, this would be another time you would want to put together an aesthetically pleasing set that reflects your personal brand and design.
Build a business.
If your efforts end up paying off, you may decide to expand and actually create a home-based business. Should you opt to take this route, you will need to consider questions regarding zoning, insurance, and tax law. You might also want to register your business as a limited liability company for added protection and to save yourself time and money. Believe it or not, starting a business in Wisconsin is not complicated — it can be done in just a handful of simple steps.
Whether you're monetizing a home venture as a side hustle or hoping to create a business of your own for the long term, there are many ways you can monetize your home improvement or interior design project. So get creative and see if any of these ideas are right for you. Shop at Home Staging Warehouse for your staging needs.
Photo 55892877 / Home Office © Monkey Business Images | Dreamstime.com