Curb Appeal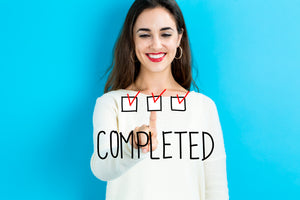 Home Seller Cheat Sheet for House Showings
When your realtor wants to show your home to a potential buyer in an hour or so, do you panic? Keep reading for 10 check-off items to get your home ready for the next showing. Keeping your house in order and clean on a daily basis can reduce the amount of work necessary from each of the 10 cheat-sheet items listed below.
(1) Vacuum the Floors
It's important to give the floors a quick vacuum immediately before a potential buyer comes to tour your home. Run the vacuum back and forth in straight lines to make pile carpet look newer and fluffier. Avoid stepping on the carpet after you've finished vacuuming to keep it looking fresh. In addition, fluff up area and scatter rugs with a quick vacuum. Run the dust mop or vacuum over hard-surface floors to collect visible lint or dirt.