Expenses Associated With Buying A First Home
Expenses Associated With Buying A First Home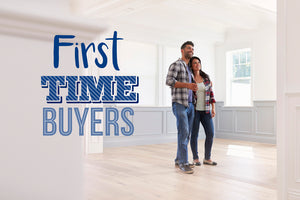 When buying a home for the first time, it's important to remember there are a number of expenses that will occur in addition to your down payment. Too often, home buyers aren't aware of the extra costs associated with a home purchase and aren't prepared for them.
Know The Expenses Associated With A Home Purchase
First time buyers think about the down payment, closing costs, insurance, and mortgage payment, but there are many more expenses to be aware of when purchasing a home. Such a large investment impacts your overall financial health, and the expenses continue after the purchase.
Home Inspection - Hiring a certified home inspector to check the overall condition of the home you want to purchase is an important protection for your investment. A home inspection covers such areas as insulation, electrical wiring, plumbing, roof condition, foundation and the structure of the home. The inspection can find problems a buyer would not spot.
Maintenance - As a renter, you called your landlord when there was a plumbing problem, the roof leaked, or an appliance needed repair. As a homeowner, all these responsibilities fall on you and the costs can add up significantly in a year's time. If you live in a cold climate, you will be responsible for clearing snow in your driveway and from your roof. You will have to hire someone or purchase the necessary equipment to do it yourself. Inside the home, maintenance is ongoing. Outside maintenance includes roof checks, gutter cleaning, mowing, and yard and garden care. All of this takes money and time.
Furnishings - Moving into a 3 bedroom home from a small apartment means you likely will not have enough furniture to fill your home. It's also possible the sellers took their lovely stainless steel kitchen appliances with them, and you will need to purchase a stove, refrigerator, dishwasher, and microwave. If you were living at home with your parents before purchasing a home. You will need pots and pans, dishes, bed linens, towels, and more.
Earnest Money - When you make an official offer on a home, you must include an earnest money deposit to show you are serious about wanting to buy. Most sellers won't entertain an offer that does not come with earnest money.
Down Payment - You should make a down payment of at least 10-20 percent. Lenders like substantial sums of money, and you can reduce the amount of your monthly mortgage payment and the interest with a larger down payment.
Property Tax - As a home owner, you will be required to pay property tax. The percentage of tax you pay is determined by the state you live in. Most lenders require the tax payment to be included in the mortgage payment to avoid a foreclosure situation for unpaid taxes.
Insurance - Lenders also require home insurance to be included in the mortgage payment as protection on the collateral for the loan. If your down payment is less than 20 percent, you may also be required to have mortgage insurance.  There are several different types of homeowners insurance policies, and which one is right for you will depend on the level of coverage you want. Also, when shopping for homeowners insurance, you should make a point to ask about discounts.
Closing Costs - Closing costs cover a variety of fees including the attorney's fee, title search, title insurance, loan origination, credit report charges, surveys, taxes, and deed-recording fees. Plan for closing costs to run between two and three percent of the selling price. Sometimes you can negotiate with the seller so each of you pay a portion of the costs.
Hire An Experienced Buyer's Agent
Hiring an experienced agent dedicated to serving the buyer's interests is very important. He or she will be aware of all the potential fees, know how to avoid pitfalls, accomplished at negotiating with sellers, and guide you through the home-buying process with less stress.
Being prepared financially is very important. If you are cutting your finances too close, you can either buy a less expensive home or put off buying until you have saved up more money. Don't put yourself in a financial bind. Proper financial planning can make your home buying experience a great one.