Find Furniture That Makes Your Property Fabulous with Property Styling Tips
Find Furniture That Makes Your Property Fabulous with Property Styling Tips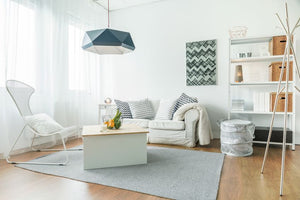 In a real estate market that is extremely competitive, presenting your property in a professional manner by investing in property styling is essential. Furniture has a big impact on the impression that a property makes on people. So if you are thinking about styling your property, finding furniture that suits your property is something that will need to be a priority. To learn about the practical ways in which you can improve your furnishings, keep reading.
To look its best, your property must contain furnishings that complement its aesthetic. Styling furniture requires more than choosing furnishings that appeal to you. You need to consider the natural and artificial lighting in your property, architecture, flooring, window treatments, and wall treatments when you look for furniture as you need to find furniture that works with the various areas. When you are thinking about buying a new piece of furniture or updating an existing piece, spend some time imagining how it will look in the different spaces of your property before purchasing it. Doing this habitually will help you grow accustomed to considering the other areas in your property that will impact how a piece of furniture works if you purchase it.     
Furniture should combine style with comfort. When styling your property, choose soft furnishings in armchairs, sofas, and throws that can be used to create inviting spaces which are ideal for cocooning or entertaining.
Colors and fabrics impact the way a space look and feels. For example, you can create a contemporary and inviting ambiance using your furnishings by combining a neutral palette with dramatic accents. You can start by choosing upholstery in solid, neutral colors such as taupe and ivory for your large pieces of furniture. Then combine these furnishings with colorful throws and art. But keep in mind that you will also need to style your wall and window treatments to achieve this look. 
 Over time, furniture begins to show wear and tear. So spot the furnishings that need to be revamped in your property. You can transform a piece of furniture with some new fabric, paint, or polish. This will cost you a lot less than replacing that piece.
Suitable furniture complements the architecture of a property and does not obstruct the flow of movement within the spaces of a property. You should remove furniture that is too large for your property. Although you may have valuable, exquisite pieces that you want to keep in the key rooms of your property, furnishings that are too large will overwhelm the spaces in your property and reduce aesthetic appeal. So reevaluate your furniture placement and make the necessary changes. You can remove hefty pieces of furniture to other spaces in your property that can accommodate them or replace them with compact furnishings.
Demonstrating that a property has access to natural light is a key step in styling a property for the real estate market, so you need to make sure that your furniture does not obstruct the flow of natural light that enters your property. Consider the scale and placement of your furniture. If necessary, remove or rearrange items to create spaces in your property that are filled with natural light.
There are several ways in which you can find furniture that complements your property and increases its value. Remember that styling your furniture does not have to break the bank. You can revamp some of your existing furnishings with new upholstery or rearrange your furniture placement to significantly increase the aesthetic appeal of your property without spending a large amount. So, start using these styling tips to find furniture that makes your property fabulous!