Tips for Staging Your Home to Sell
Tips for Staging Your Home to Sell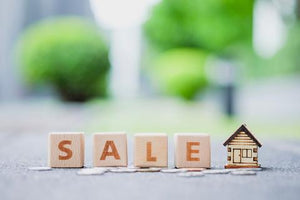 Staging a home involves the strategic placement of furniture and decor in clean, depersonalized surroundings. According to the National Association of Realtors, over 75 percent of buyers' agents state the necessity of staging. Almost one-third of sellers' agents say it leads to a higher price and quicker sale. Here is how you can use staging to make a home for sale look its best.
Eliminate Clutter
When it comes to attracting buyers, any personal and non-essential items count as clutter. Pack up everything you don't need, and remove it from the property. Since house hunters will open doors, make sure to clean the closets too.
Clean Up
Open all the windows, even if it's winter, and air the rooms out to get rid of stale smells. Clean the home from top to bottom, and pay extra attention to bathrooms and kitchens. You can always hire a professional cleaner to save time.  If you have pets, wash everything they touch to get rid of pet odors and hairs.
Prioritize Rooms
While every room should look its best, staging a whole home takes money and time. To save on both, stage only certain areas. According to the National Association of Realtors, living rooms take precedence. If you can only manage to play up one room, that's the one. Master bedrooms also have high priority with buyers. Kitchens make the third most important area when it comes to staging. Extra bedrooms rank last on the priority scale.
Substitute Outdated Furnishings
If you have old furniture, remove it and rent nicer pieces. Even when you have attractive furnishings, place half of them in storage to allow buyers to visualize a bigger space. Should you already live in a new home, use pop-up furniture in the old place you're selling. These props are made of cardboard or plastic, but they look good enough to appeal to buyers. You should aim to stage empty homes because buyers often wonder if vacant spaces come with problems.
Reorganize Furniture
Once you have pared down belongings, arrange the living room furniture in a floating design. This technique involves arranging chairs and couches away from walls. Place an area rug in the middle, even if the space has carpet. The goal is to form a cozy space where people can hang out and talk with family members or friends.
Use Proper Lighting
Clean all of the light fixtures, replace outdated ones, and make sure all of them work properly to ensure maximum brightness. Don't forget to pay attention to wall sconces and portable lamps. When potential buyers come in, pull all curtains back, and open blinds fully.
Add Curb Appeal
The house can look sales-worthy indoors, but it won't matter if clients don't make it through the door. That's why curb appeal can count as staging. Mow the lawn, prune overgrown greenery, and clean all windows and walkways. Even small tasks, including placing a welcome mat and fresh flowers by the front door, count. If you have a porch, show off its potential with outdoor furniture.
Once your home is properly staged, add small touches to enhance personal warmth. These extras include the addition of vases with pretty flowers throughout the house and the placement of a full fruit bowl in the kitchen. Since staged homes become places with little personality, these items bring the welcome-factor.