Tips on How to Make Your Home Look Twice as Attractive
Tips on How to Make Your Home Look Twice as Attractive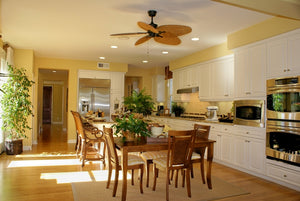 If your home is no longer your favorite place to be, then this is a sure sign that something major needs to be done to it so that you fall in love with it again. Furthermore, it's no longer just about making your home look as pretty as possible; nowadays, homeowners want a space that promotes their well-being. So, if you're not proud of your home anymore, here are some helpful tips to make it twice as attractive.
If you're looking to sell your home, visit Home Staging Warehouse where we have all the expertise and home decors to redo your home!
Create a space for you
If your current living quarters don't have a special place to rest and relax, it's time to start creating a sanctuary at home just for you. Moreover, it doesn't have to be large or extravagant. It's all about using the existing space that you do have and transforming it into something new with a few simple tips and tricks. For example, perhaps the area looks cramped and smaller because you have filled the space with too many things, some of which you may not even use or even need anymore. Then you need to work at decluttering the area by getting rid of those items you have no use for and replacing them with something you can benefit from, like a comfortable lounge chair, for example. 
Or maybe the paint color on the walls just has to go because it is the worst shade of brown you've ever laid eyes on. Interestingly, shades of blue and green work brilliantly at calming the mind and the senses. In addition to selecting the shade of paint, it's just as important that your area is as light and breezy as possible. Therefore, before you attempt to do anything decor-wise, you should pick a room with as much natural sunlight and fresh air as possible to pick you up when you need a serious energy boost.
Plants are the new indoor decor trend.
Indoor houseplants are the new indoor decor trend because who doesn't appreciate the beauty of nature, especially when you don't have to put a foot outside to enjoy it? But plants don't just look a pretty sight to behold; they also benefit your health too by helping to improve the air quality. And they're excellent to have if you've been stressed or anxious lately and need a natural remedy for your woes. All-in-all, indoor plants are must-have home accessories that can fit your budget well.
Speaking of fitting into your budget, if you plan to do any significant modifications to your home, you may not have enough funds to accommodate these changes. If not, you may consider cash out refi rates to get the additional funding you need to complete your renovations. This works by refinancing your existing mortgage loan with a larger loan. You can then use the difference between these two amounts to put towards your renovation plans.
When it comes to renovating our homes, it's probably a question of 'when' and not 'if' it should occur, especially if your home feels outdated and inspiring. But one thing is for certain- you're sure to be pleased with your efforts when it morphs into the place you always imagined.