11 Personal Items to Pack Before Putting Your Home Up for Sale
11 Personal Items to Pack Before Putting Your Home Up for Sale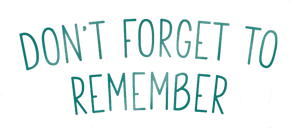 Your home and its contents reflect your personality, hobbies, and what's important to you. However, potential buyers won't have similar interests. In fact, your personal possessions might even scare off a person who's interested in purchasing your home. Read the following list of 11 items that you would be wise to pack up and store before your home hits the real estate market. Make your home as generic as possible to all home buyers.
Political Paraphernalia
Remove politically biased posters, photographs, newspaper clippings, mementos, and other items that can distract a buyer from forming a neutral impression about your home. Keep your political preferences hidden -- at least when you're selling your house.
Pet Stuff
If you want your home to appeal to all possible buyers, put your pet's belongings out of sight whenever you're scheduled for a house showing. Of course, you'll also need to take your pet with you when your house is being toured by a potential home buyer.
Offensive Artwork
Any type of artwork, such as wall decor, sculptures, figurines, or sayings, that is rude, nasty, hateful, or disgusting is inappropriate and could make a buyer leave your home while touring it. Pack up any offensive art to get it out of sight. In fact, you might ask yourself why you had it on display in the first place.
Prescription Drugs
Is your kitchen counter dotted with numerous pill containers, medicine bottles, and other medicinal items so that it looks like a retail pharmacy? Hide all your medicines in a locked cabinet or another secure place out of plain sight. Visible prescription drugs don't emit positive vibes to a home buyer.
Taxidermic Displays
You might be proud of the taxidermic display on the walls inside your home showing off the elk, deer, or other animal head that you brought back from a hunting trip. However, not everyone who tours your house will be so fond of these stuffed animal heads hanging on your walls. In fact, it might scare them permanently away from any inclination of purchasing your home, so remove them before putting a for sale sign in your yard.
Family Photographs
How can a potential home buyer imagine living in your home when they see all your relatives staring at them everywhere they look? Give yourself a home-selling advantage and pack up all your family photos.
Dangerous Weapons
Any type of dangerous weapon display in your house is a sure turn-off for most people viewing your home for purchase. Securely stash your knives, guns, swords, hatchets, or any other type of dangerous weapon before listing your house on the real estate market.
Medical Equipment
Because the goal when getting your home ready to sell is to appeal to as many buyers as possible, you need to stash any visible portable medical equipment. You want your home to welcome a probable buyer and exude a fresh, uplifting ambiance. Medical equipment can convey a negative impression, so stash all your medical equipment when a home buyer is scheduled to tour your home.
Alcohol Products
Remove all your liquor bottles, beer cans, and any other alcohol-themed decorative items. Not everyone has an affinity to liquor, so don't assume they do. You might lose a house sale because of them.
Sports Memorabilia
A potential home buyer might be taken back by your sports-related collectibles, especially if they intensely dislike your favorite athlete or team on display. Why take the chance you'll lose a home buyer because you've infuriated them with your sporting souvenirs. Pack your sports mementos away for your next home.
Valuable Items
Don't make a public announcement that you're wealthy by flaunting your expensive artwork, one-of-a-kind sculptures, pricey silver items, or other valuable things when prospective buyers are viewing your house. The potential buyers could spread the word about what they saw in your home; perhaps even unknowingly to unscrupulous persons who might break in your house to steal them. Stash all your valuable items in a secure spot before selling your home.
Do you have any of the 11 listed items currently displayed in your home? If so, you really need to stash them out of sight before a potential home buyer steps into your house. Give your home the selling edge by conveying a friendly, generic atmosphere.