Practical Tips for Moving and Starting a New Chapter After a Low Point
Practical Tips for Moving and Starting a New Chapter After a Low Point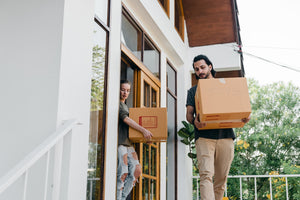 Life is full of ups and downs. Sometimes, the low points can leave you ready for a big change. For example, if you've experienced a loss like a breakup or the death of a loved one, you might want to start over in a new city. This can make it easier to move on and get your life back on track. That said, moving is a major endeavor that involves uprooting your life in a big way. Here's how to make the transition as seamless as possible.
Stage your home to maximize its value
Selling your home can be an overwhelming process, but there are steps you can take to make the process smoother. Staging your home is one of them. You can start by rearranging furniture, decluttering and reorganizing, freshening up paint, or adding colorful accents that could boost buyer appeal. Then find some high-quality home-staging props and accessories from Home Staging Warehouse. Making these small adjustments could make all the difference in helping get your home sold quickly at maximum value.
Do your research and find the right place to move to
Before you pack your bags, do your due diligence. Research potential cities you'd like to move to, considering factors like geography and climate, job opportunities, proximity to friends and family, and cost of living. You can use an online tool like Numbeo to find out what everyday life costs in various locations. For example, you can compare the cost of daily essentials like food, rent, and utilities.
Figure out what you'll do for work in your new hometown
Before you make the move, make sure you'll have a stable source of income in your new hometown. If you're a business owner, take the administrative steps needed to shift your business location. Formalities like registering your business vary between states, so check local guidelines first.
Earn an online degree to embark on a new career
Earning an online degree can be a great first step to jumpstarting your career. With the convenience of digital learning, you can now access education from anywhere and at any time, providing more flexibility than traditional college courses. Taking courses through an online university allows you to structure your learning around your current obligations, permitting freedom in the process. For example, with programs in human resources management, you can learn specialized skills and earn credentials related to HR that can help a business thrive.
Look for a house or apartment where you can feel at home
Once you've got your location chosen and have financial matters settled, it's time to start looking for the perfect house or apartment to call home. You can research housing prices in your target area online to determine affordability. When picking a neighborhood, think about practicalities like proximity to public transportation and—if you have kids—school districts. For help finding a home, trust a professional realtor.
Prepare for the moving process well in advance
Moving your entire life to another city, state, or even continent is a big job. Make it easier by decluttering first. This will cut down on the amount of stuff you have to lug from one place to the next. Also, make sure to hire movers well in advance. Moving offers tips for hiring a reliable team, from checking references to asking about their insurance policy and requesting estimates in advance.
Take proactive steps to integrate into your new community
The work of a successful move doesn't stop after you've arrived. This is the time to proactively integrate into your new community. One thing you can do is champion local businesses. Hubspot has a list of local business directories you can use to find places in your area. By visiting local businesses, you can get to know business owners in the area—and you'll probably start seeing familiar faces when you go by.
Establish a solid network for emotional support
Moving can be exciting. However, it can also be lonely. Make sure to start building a network of friends you can rely on as soon as possible. They will be a great support system if feelings like homesickness strike. The Every Girl provides a list of apps you can use to make connections in a new place, including MeetUp, Patook, and Nextdoor. A social network will help you feel more at ease in your new home.
If you're ready for a fresh start after a low point in life, moving to a new city can be a great option. Make a smooth transition by researching homes, preparing for work, planning your move, networking, and earning a degree.