Selling Your House? Keep Up Appearances for Passers-By
Selling Your House? Keep Up Appearances for Passers-By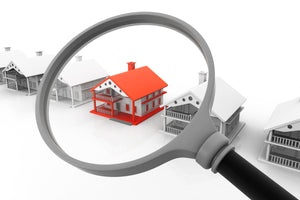 If you're trying to sell your house, you'll be giving it a clean and shine for every official viewing. But what about the unofficial ones - the passers-by you don't even notice? Remember - your property is on view to anyone passing by, including prospective buyers, so it's in your interest to keep up appearances day in, day out. Here's a checklist to simplify the task:  
Maintain your grounds
If you have a front lawn, mow it regularly and keep the edges neatly trimmed. You can't be expected to have flowers in bloom year-round, but keep your shrubs and borders in good order. If you have a front hedge, give it frequent shaves for constant smartness and check for weeds and litter at the base. Sweep your path and driveway as often as necessary to keep them clear and pristine. A well-maintained garden will indicate a well-maintained house - a big plus-point for prospective buyers. A welcoming touch will help, too, such as a hanging basket of flowers over the door or a potted shrub beside it.  
Keep your property's frontage smart
Your property may be in tip-top condition, but rain and wind can spoil its shine in a moment. If the property is close to the road, it will also catch dust from car emissions, which will build up over time. Don't worry about cleaning areas of the building you can't reach, but give a regular wipe and shine to accessible parts, such as your front door, windows, ledges and steps.
Keep outdoor accessories tidy
A beautiful garden is all too easily marred by mess. Scattered toys, bikes and other accessories can look unsightly, so try to keep yours tidy and store them away when not in use. Tattered or broken items are best kept out of sight, around the back or in the shed or garage.
Keep windows clear inside
If your house stands close to the road, people will be able to see in through your windows, so give a thought to appearances inside.  Plants, flowers or ornaments on the window sills will look attractive, also obscuring any untidiness beyond. Partially closed drapes or blinds around your displays will look orderly, providing privacy for you, too.
Consider parking your car elsewhere
If you have a driveway, it might be worth keeping it clear so that prospective buyers can appreciate its proportions and imagine their own vehicle parked there. They will also get a better view of the whole front area without a vehicle in the way.
Control barking dogs
A noisy or aggressive dog could be off-putting for your unofficial viewers. It might discourage them from lingering, and perhaps leave unpleasant associations in their minds. If you have any dogs, consider how they could come across to strangers and control them as need be.
Look happy
When you're in view of the street, you're on show, just like your property - a fact worth bearing in mind. A contented-looking occupant is a great advert for a property, so if people are peering in, do your best to look happy and relaxed. If they look interested, you could even introduce yourself and invite them to arrange a viewing. Your friendly, helpful attitude will be another plus for the property.
Run through this checklist once a day, or as often as you can, to ensure you're doing all you can to attract those undeclared house-hunters. Then you can get on with the rest of your life - until your buyer turns up.